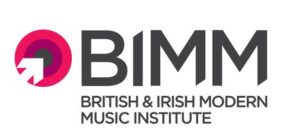 The British and Irish Modern Music (BIMM) Institute is a group of eight independent colleges with over 6,000 students that specialise in the provision of BIMM education in Brighton, Bristol, Dublin, Birmingham, Manchester, Berlin, Hamburg and London. All Colleges focus on full-time Further and Higher Education courses in guitar, drums, bass, songwriting, vocals, music production, music business, event management, music journalism, live sound & tour management and music teacher training (PGCert).
BIMM was founded in Brighton in 2001 as the Brighton Institute of Modern Music. BIMM Bristol opened in 2008. According to their website in 2010, BIMM Group acquired Tech Music School London (TMS) and in 2011 BIMM Dublin opened and in 2013, the group opened BIMM Manchester in 2014 followed by BIMM Berlin in 2015 and BIMM Birmingham in 2017. A campus will be opening in Hamburg in 2018.
In October 2014 the organisation was renamed the BIMM Institute, British and Irish Modern Music Institute. Tech Music School is now incorporated into BIMM London, based in Fulham.